Manitoba Senior Women's Provincial Program Returns
/ news / Manitoba Senior Women's Provincial Program Returns
Manitoba Senior Women's Provincial Program Returns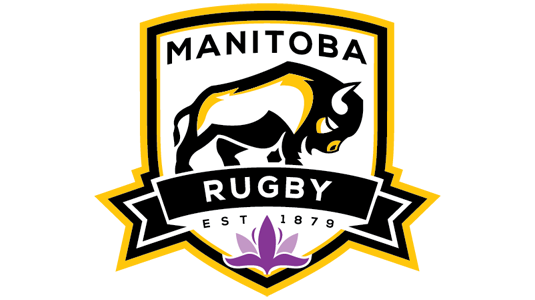 FOR IMMEDIATE RELEASE:
Manitoba Senior Women's Provincial Program Returns After Over 10 Years
Manitoba, Canada - The Manitoba Rugby Union is excited to announce the relaunch of the Manitoba Senior Women's Provincial Program, after a hiatus of over 10 years. This program will provide a pathway for athletes and coaches to play for Canada, as well as showcase the best of Manitoba rugby to the rest of the country.
The first game for the relaunched program will take place on June 3rd, with an away game against the Wisconsin selects in Madison, WI. This will be a great opportunity for Manitoba rugby fans to come out and support their province, as well as see some exciting rugby action.
Following the game against Wisconsin, the Manitoba Senior Women's Provincial Program will continue to build momentum with future games planned against Saskatchewan later in the year with an eye to the creation of a Prairie wide competition in 2024..
"We are thrilled to be bringing back the Manitoba Senior Women's Provincial Program," said Patrick Ryan, Executive Director of Rugby Manitoba. "This is a fantastic opportunity for our female athletes and coaches to test and extend their skills, and for our province to showcase the best of what we have to offer in rugby and to provide a pathway to the national program."
This announcement comes off the back of Rugby Canada Head Coach Kevin' Rouet's initiative to provide a player pathway for non university athletes. https://rugby.ca/en/news/2023/04/rugby-canada-recognizes-summer-provincial-senior-women-programming-as-talent-identification-opportunity-for-canada-s-women-s-rugby-team-and-women-s-u23-team
Rouet is keen to support the development of the entire country, with a commitment to providing feedback to coaches and athletes involved in the program via video and analysis from Rugby Canada technical staff.
If you are interested in being involved as a player, coach, volunteer, or sponsor, please contact Colleen Horton at colleen@rugbymb.ca for more information.
Let's show our support for the Manitoba Senior Women's Provincial Program and cheer on our athletes as they take on Wisconsin and Saskatchewan in the coming months!
Contact:
Colleen Horton
Women's Provincial Chair, Rugby Manitoba
colleen@rugbymb.ca
(204) 792-3328